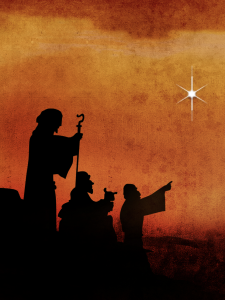 Rutter                     
Magnificat
Cecilia McDowell   
Christus natus est
Chilcott                   
The Shepherds Sing
Glazunov                
Winter
, from The Seasons
Carols for chorus, orchestra, and audience
Slough Philharmonic Chorus and Orchestra
Louise Turner (soprano) 
Saturday 15 December 2018, 7.30 pm
School Hall, Eton College 
John Rutter is one of the most popular of all our contemporary choral composers.  His Magnificat is full of energetic, syncopated rhythms and strong melodies, and incorporates the beautiful 15th century poem 
Of a rose, a lovely rose
.  The more reflective moments are given to the soprano soloist. 
Cecilia McDowell's 
Christus Natus Es
t is a Christmas cantata, a sequence of five freshly harmonised carols ranging from feelings of tenderness to joyful exaltation.
The cold of the winter season is captured in Glazunov's scintillating ballet score, with its depictions of frost, ice, hail, and snow. 
Chilcott's beautiful carol, 
The Shepherds Sing
, leads to a sequence of well known carols, including some for audience, chorus and orchestra.  
We are delighted to welcome back Louise Turner as our soprano soloist, who last sang with us in Dove's 
There was a child
.  She has sung with several opera companies in the UK and toured the USA in performances of Carmen, and she is a regular oratorio and concert soloist with various orchestras.
Tickets 
£15 and  £12.50,  £10 under 16s/students
School Hall, Eton College, High Street, Eton, SL4 6DW