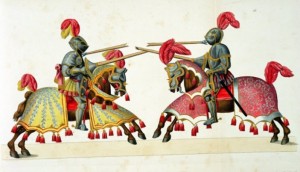 - Parry I was Glad, Elgar The Black Knight and Kodaly
Popular favourites by Parry and some thrilling, rarely performed works by Elgar and Kodaly.
Parry was an avowed agnostic yet he produced some of Britain's finest sacred choral music. Apart from the hymn Jerusalem, his best known choral works are the coronation anthem I was Glad and the cantata Blest Pair of Sirens.

The Black Knight, a rarely performed early work by Elgar bears all the hallmarks of the composer's later mature works, with fine orchestral writing. It is in four scenes and tells a medieval tale of a mysterious stranger who intrudes into a King's court with disastrous and gruesome results.

Kodaly's Psalmus Hungaricus is a setting, sung in English, of Psalm 55, the song of the persecuted and afflicted, but also a source of hope for the future, a reflection upon Hungarian history. It is a dramatic and often barbaric composition, showing Kodaly at his most thrilling. The young tenor soloist in this work is Robert Anthony Gardiner who is quickly making a name for himself in opera and oratorio both here and abroad after winning several major awards.

Programme
Parry - Blest Pair of Sirens
Kodály - Psalmus Hungaricus Op 13
Elgar - The Black Knight Op 25
Parry - I was Glad
Slough Philharmonic Chorus and Orchestra
Guest artist: Robert Anthony Gardiner (tenor)
Saturday 17 May 2014 - 19.30
Tickets £14 adult, £10 student
The Centre, Farnham Road, Slough SL1 4UT
Telephone box office 0300 365 7445 (Telephone booking fee £1. No booking fee for online booking.)
The Online Box Office will remain open until approximately 5 p.m. on the day of the performance.
Payment can be made by card or PayPal. Tickets are sent immediately to you by e-mail.
Tickets also available at the door on the evening of the performance.
(Back to
Slough Philharmonic website
)