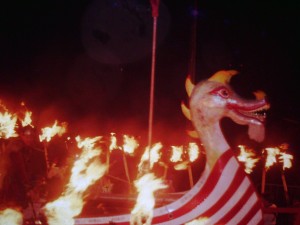 The origins of Up Helly Aa might come as a surprise to those who don't know where it all began - it isn't just about Vikings! Come along for a tour of our museum galleries to learn more about the event - the tours running on Monday and Tuesday will include information about the 2023 schedule while the Wednesday talks will more predominantly focus on the origins.
Monday 30th January - 11:00am and 14:00pm
Tuesday 31st January - 11:00am
Wednesday 1st February - 11:00am and 14:00pm
Location:
Galleries, Shetland Museum & Archives. Meet at reception.
Ticket Price:
£7.00
Pre-booking essential.