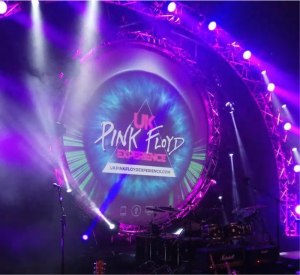 With over 50 years of hits by this legendary band, the highly acclaimed show also features over two hours of songs from both iconic albums Dark Side Of The Moon and Animals as well as Wish You Were Here, Shine On You Crazy Diamond, Another Brick In The Wall and Comfortably Numb.  
With outstanding musicianship, superb vocals and incredible production, this spellbinding show is a true celebration of all things Floyd and appeals to fans of all ages.  
See more at:  
www.ukpinkfloydexperience.com
 and
https://youtu.be/InIRovj6Ol0
Saturday 7th September 2019 at 7.30pm.
Adult Tickets £26  Concession/U16 £24
The Ticket Price above includes booking fees and is the total price you will pay