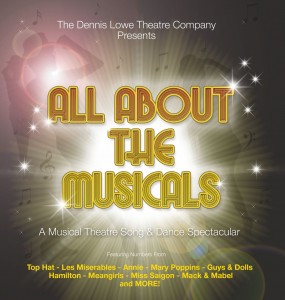 The Dennis Lowe Theatre Company return to the Spa with a showcase spectacular featuring smash hit songs from musicals old and new. With everything covered from Mary Poppins through to Guys & Dolls, from Les Miserables to Hamilton, this tantalising show will have you dreaming of those big west end hits throughout.
Saturday 27th July 2019 at 6pm. Tickets £15 Adult / £12 Concessions / Children -16 £5
The Ticket price above includes all ticketing and money handling fees.