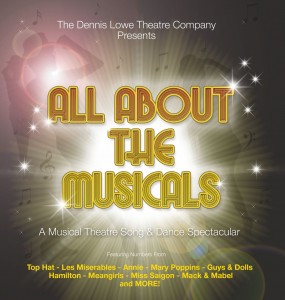 The Dennis Lowe Theatre Company return to the Spa with a showcase spectacular featuring smash hit songs from musicals old and new. With everything covered from 'Les Misérables' to 'Miss Saigon', and from 'Rent' and 'Chicago' to 'Mack and Mabel', this tantalising show will have you dreaming of those big west end hits throughout.
Book your tickets now - This is a show not to be missed!
Sunday 25th July 2021 - 6pm
Tickets £24/£20 Adult | £22/£18 Concessions | Children -16 £10
The Ticket price above includes all ticketing and money handling fees.