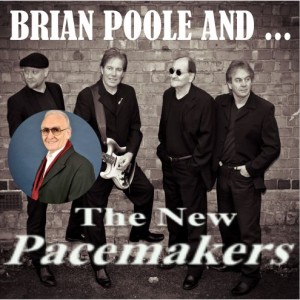 The Best of the 60's comes to The Spa!
In a very special show, we bring together two of the biggest hit machines of the 1960's!
The Pacemakers, the legendary band that backed Gerry Marsden and had hits with anthems like How Do You Do it and Ferry Cross The Mersey, join forces with Brian Poole! The former lead singer of The Tremeloes brings his amazing hit catalogue which includes Do You Love Me, Twist and Shout and I Can Dance. This promises to be a night of wall to wall smash hits from the 60's.
Saturday 14th September - 7.30pm
Tickets are £25.50 Adults and £23.50 Concessions.
The prices above include all Booking & Moneyhandling Fees and are the total price you will pay