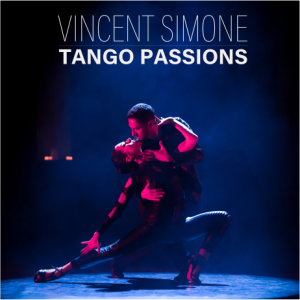 rgentine Tango King and Strictly Come Dancing legend, Vincent Simone, returns to the stage in the Autumn of 2022 with his brand new show… 'Tango Passions'.  Also starring Argentine Tango specialist Paula Duarte as his leading lady. 
Accompanied by world-class Argentine Tango specialists, let the original Italian stallion take you on a journey to Buenos Aires and enjoy his dancing, tales and poetry about the history of the Argentine Tango.    
Featuring music from Astor Piazzolla and Gotan Project. 
A sexy, steamy, passionate show not to be missed!
Produced by Paul Irving of Strictly Theatre Co.
Sunday 18th September 2022 at 3pm
Tickets: £38/£34
Also: Exclusive VIP Meet & Greet Tickets
 Available at £70 only by calling the box office on 01394 284962. This will be an opportunity to meet Vincent in a relaxed atmosphere 90 minutes BEFORE the performance. Strictly limited number available!
The Ticket Prices above include booking fees and are the total price you will pay
VIP Meet and Greet information:
There are a limited number of VIP Meet and Greet tickets available. Don't miss your chance to meet Vincent BEFORE the show (90 minutes prior to the performance) for photo and autograph opportunities, plus a signed print and VIP lanyard. *Please arrive at least 10 minutes before the meet and greet start time, as latecomers may not be permitted.