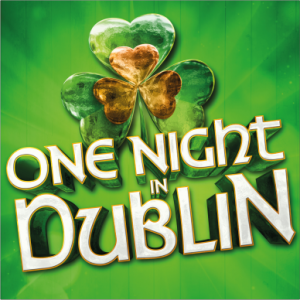 The ultimate feel-good Irish music tribute show!
Receiving rave reviews for its incredible musicians and great song choices, Middi and his award winning band cover all of your favourite sing-along Irish classics, including: 'Galway Girl', 'Tell Me Ma', 'The Irish Rover', 'Dirty Old Town', 'Whiskey in the Jar', 'The Wild Rover', 'Black Velvet Band', and many many more.
Performed 100% live by "The best Irish band to never come from Ireland", the Wild Murphys are a seven piece band with Fiddle, Banjo and Accordion. Let them take you to 'Murphy's Pub' for two hours of music, songs and humour.
With songs by the Pogues, the Saw Doctors, the Dubliners, the Fureys, Flogging Molly, The Dropkick Murphys and more, 'One Night in Dublin' is a must see for anyone who loves Irish music. It's like St. Patrick's Day every night!
Friday 1st March 2024 - 8pmAll Tickets are £27
The prices above include all Booking & Moneyhandling Fees and are the total price you will pay
IMPORTANT NOTICE FOR LIVE MUSIC SHOWS
Please be aware that many live acts will encourage the audience to participate with singing, dancing and standing, which may lead to a restriction of view for those who wish or need to remain seated. If you have such a need, please speak to the box office when booking and we will advise on the best seats to minimise the effect of this.
The front right hand corner of the auditorium, where the wheelchair spaces are, is not for dancing or standing at any time, please do not book seats in rows A-N, seats 1-9, if you know that you wish to stand or dance. Standing and dancing at your seat during the performance should be considerate to those around you, and you may be asked to move to an aisle or to an alternative seat if it is inconveniencing people around and especially those behind you.
We ask audience members to be kind and considerate to those around them at all times and to follow the instructions of our ushers and security staff. Anyone who refuses to do as we ask or is rude or obviously intoxicated will be asked to leave the theatre. No alcohol, drinks or food may be brought into our building, bags may be searched and such items removed and disposed of.
We hope you understand that these rules are to protect your enjoyment of our show and that of the whole audience and that you thoroughly enjoy your visit to The Spa.