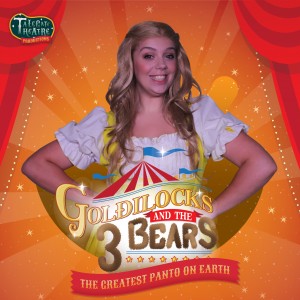 Roll up! Roll up! Come and marvel at the greatest panto on earth!
From the team that brought you 'The Little Mermaid', 'Wizard of Oz' and 'Alice in Wonderland' comes this magical adventure. Run away with TaleGate Theatre Productions to the circus this Summer. Help Goldilocks and her mum, Dame Dolly Donut, save their circus and rescue the three bears from the evil ringmaster.
It's the big top family panto extravaganza featuring pop songs, magic and puppets!
Sunday 15th August 2021 - 3pmTickets are £12.50 Adults of all ages; £10.50 Child Under 16; £40 Family Ticket 2+2
The prices above include all Booking & Moneyhandling Fees and are the total price you will pay