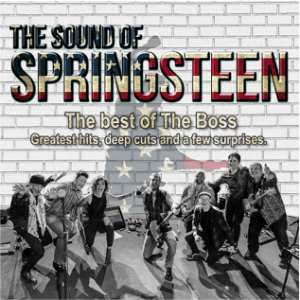 "THE SOUND OF SPRINGSTEEN" take to the stage in 2022 after an incredible 2 years of planning and rehearsal, to ensure authenticity in every note.  
With a lifelong passion for the work of "The Boss", the 8 piece tribute "The Sound Of Springsteen" are delighted to finally bring their years of live performances and recording together to rock you with Bruce Springsteen's greatest hits and deep cuts.  
With songs like 'Born In The USA', 'Glory Days', 'Cover Me', 'Streets of Philadelphia' and many more, this is a night of passion and soul, a night to tip our hats to The Boss.
Saturday 19th March 2022 - 7.30pmTickets £24.50 Adults and £22.50 Children/Concessions.
The prices above include all Booking & Moneyhandling Fees and are the total price you will pay