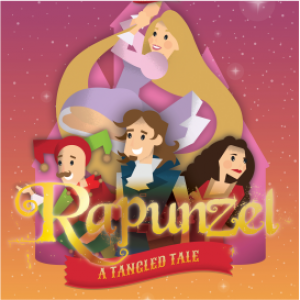 "Rapunzel, Rapunzel, let down your hair!"
From Talegate Theatre, the team that brought you 'Goldilocks', 'The Little Mermaid' and 'Wizard of Oz', comes this hair-raising adventure for all the family.
Join Rapunzel as she escapes the tower from the evil Witch Gothel and has the most amazing day ever!
A tangled tale featuring pop songs, magic and puppets.
Don't have a bad hair day – Book your tickets today!
Sunday 17 April 2022 - 3pm
Tickets are £16 Adult and £10.50 Child -16. Family (2+2) Tickets available at £44
The prices above include all Booking & Moneyhandling Fees and are the total price you will pay