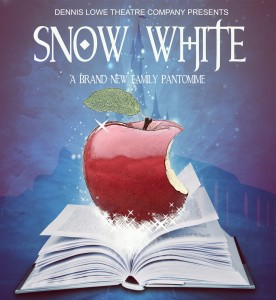 Mirror mirror on the wall, who is the fairest of them all? The answer will of course be revealed during the show! Welcome to a brand new family pantomime, with one slightly naughtier adult version and prices held the same as last year!
Join Snow White and the seven mischievous dwarfs in a magical story.
Banished to the forest by the wicked queen; will Snow White eat the poison apple? Will true love's kiss come her way? Will the wicked queen be the fairest in the land?
Why don't you come and find out and meet some fun, loveable characters along the way. Packed with jokes, singing, dancing and general fun mayhem for all the family to enjoy. Oh yes it is!
FRIDAY 23rd December: 3.00pm
SATURDAY 24th December: 2:30pm
MONDAY 26th December: 2:30pm
TUESDAY 27th December: 2:30pm
FRIDAY 30th December: 7.30 - Adults only 16+ recommended for this performance only
SATURDAY 31st December: 2:30pm
SUNDAY 1st January, 2023: 2:30pm 
MONDAY 2nd January, 2023: 2:30pmThe show runs for approximately 2 hours 15 minutes including a 20 minute interval.

Tickets
Adults £22/20  Under 16's £14/£12 Family Tickets (2+2) £68/£60
Advertised price includes all booking and moneyhandling charges.