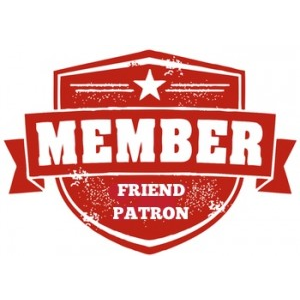 Friends
£50.00 per year Single / £85 per year Couple
Some of the benefits include...
Be the first to know about forthcoming productions with our dedicated newsletter
Priority booking at the beginning of each season or for special events
Our Season brochure mailed straight to your inbox or door
Exclusive Events and Invitations
INDIVIDUAL or business PATRON
£150.00 per year single / £250 per year COUPLE or BUSINESS / £1000 per year with business advertising
For those of you with a passion for theatre, comedy or music, an interest in history or with a business to promote, The Spa's Patrons' Scheme is an excellent way of getting close to the action. Supporting us in this way will get you a great set of benefits which includes all 'Friends of the Spa' benefits plus...
- Opportunities to attend open rehearsals
- Invitation for 2 people to an exclusive Patron event
- Acknowledgement for you or your business in programmes for in-house productions
- Acknowledgment for you or your business on our website and in selected mailings.
Instead of an individual membership, to benefit from the ability to align your business with ours and reach our many thousands of supporters and followers, you can select either the £250 annual membership, for the range of benefits above, or choose to pay £1000 a year, for all the same benefits plus a permanent advert in our show brochure, which reaches over 55,000 individuals multiple times each year. For even greater impact and alignment, we can tailor a package just for you, please see the
Sponsorship & Support
page.