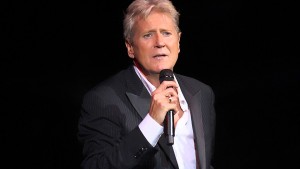 Joe Longthorne is recognised as this country's finest vocalist and live performer, held in the highest esteem by his fellow professionals, adored by his fans the world over, his status nothing short of legendary with accolades and credits from true greats of the entertainment industry worldwide. He is one of those few select vocalists who have earned the right to be called a song stylist, an instantly recognised voice with the ability to stamp their name on every song they perform and make it their own. Sinatra, Bennett, Davis, Presley, Diamond, Manilow, Mathis, the name "Longthorne" surely stands proudly alongside these greats.
Joe also possesses an incredible gift for impersonations, his repertoire is packed full. From his signature impression of Dame Shirley Bassey to Tony Bennett, Sir Tom Jones, Barry Manilow, Sammy Davis Jnr, the list is endless. Performing a wide repertoire of material, from a career which began over 40 years ago, the man called "the hardest working man in showbiz" shows no signs of easing back and will treat you to an evening of fantastic music.
Sunday 17th December 2017 - 7.00pm
Tickets are £21 and £19.50 Concessions.
The prices above include all Booking & Moneyhandling Fees and are the total price you will pay