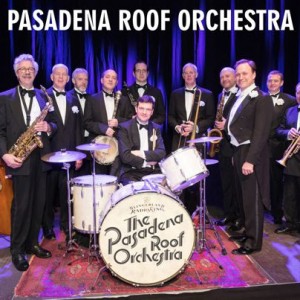 It's hard to believe that 2019 will be the 50th anniversary of the Pasadena Roof Orchestra. As soon as the 11 musicians stride onto the stage, in any theatre or concert hall in the world, you can tell that you are about to witness something special.  
The Pasadena Roof Orchestra have brought the music from a bygone era into a vibrant show for the present time. 10 men in Dinner Jackets and carnations play the musical arrangements of yesteryear to the highest level. Before them, stands Duncan Galloway the compere and band leader, never short of an anecdote or a joke or two.  The tunes from the era include such hits as the 'Lullaby of Broadway', 'Tiger Rag', 'Cheek to Cheek', or Irving Berlin's evergreen 'Puttin' on the Ritz'. The applause is exactly as loud today as it was in 1969.
Saturday 13th April 2019 - 7.30pmTickets £24 Adults and £22 Children/Concessions.
The prices above include all Booking & Moneyhandling Fees and are the total price you will pay