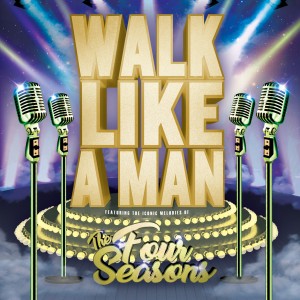 The Four Seasons rose to stardom in the 1960s with some of the greatest rock 'n' roll songs of a generation, pumping out classics such as Sherry, Beggin', Big Girls Don't Cry, & of course Walk Like a Man.
These tunes featured the unique sound of Frankie Valli, the timeless falsetto, which dominated the airwaves of that time and sounds every bit as good today. The Band Consists of an all-male lineup and truly were one of the most talented acts of the '60s and '70s.They sold over a 100 million records worldwide which landed them a place in the Rock & Roll Hall of Fame in 1990. "Walk Like A Man" is the ultimate Tribute to one of the world's most successful bands and is expertly produced by West End's very own "Jersey Boy," Mark Halliday to ensure a truly faithful recreation of the sound of a generation.
Saturday 7th December 2019 - 7.30pmTickets £23 Adults and £21 Children/Concessions.
The prices above include all Booking & Moneyhandling Fees and are the total price you will pay
*** DINE & DANCE NIGHT - LATE NIGHT CHRISTMAS PARTY MEAL PACKAGES AVAILABLE WITH THIS SHOW
TICKETS INCLUDE MEAL, SHOW, LATE BAR AND 60'S & 70'S DISCO UNTIL MIDNIGHT -
PLEASE CALL THE BOX OFFICE FOR MORE DETAILS ***