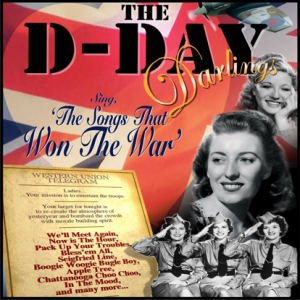 Be taken on a musical journey back to the heart of the 1940's featuring songs by The Andrews Sisters, Vera Lynn, Gracie Fields and many others. With a series of authentic costumes, complemented by a backdrop of original film footage of life and events from the era, a story is told which depicts the courage and community spirit that kept our nation strong.
"Songs That Won The War" offers a lighthearted journey through wartime Britain which revives the melodies that filled the airwaves with a patriotic and uplifting energy during that epic and challenging time. This is a show which will have you waving your flags and singing along whilst taking you on a trip down memory lane.
Sunday 26th January 2020 - 3pmTickets £19 Adults and £17 Children/Concessions.
The prices above include all Booking & Moneyhandling Fees and are the total price you will pay