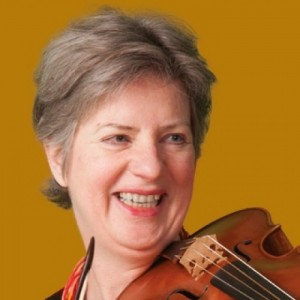 Nicolette Moonen - six violins
Pawel Siwczak - chamber organ & harpsichord
His Eminence Cardinal Vincent Nichols, Archbishop of Westminster
The Sorrowful Mysteries & Passacaglia from The Rosary Sonatas
Heinrich Ignaz Franz Biber
Sonata 6:  The Agony in the Garden
Sonata 7:  The Scourging of Jesus
Sonata 8:  The Crowning with Thorns
Sonata 9:  The Carrying of the Cross
Sonata 10: The Crucifixion
Pavana Lacrimae, WV 106   Heinrich Scheidemann
Mein junges Leben hat ein End   Jan Pieterszoon Sweelinck
Readings by Herbert, Donne, Marvell, Southwell, Augustine of Hippo & 10th century Anonymous
Continuing the theme of our 2019 Lent Concert with reflective words and music, SSEMK presents an evening exploring the unique sounds of the second of Biber's triptych.
Often evoking a mood of profound contemplation,

the five sonatas follow each other through the gospel story of Good Friday, complemented with organ music by Heinrich Scheidemann, Jan Pieterszoon Sweelinck and contemporaneous poems. Each sonata employs scordatura, a method altering the conventional pitch of the strings to provide a different array of  timbres. Only at the concluding Passacaglia, does the tuning return to normal. Consequently six violins will be used for the performance, each tuned as stipulated. Each will be interspersed with organ music of Buxtehude and Pachelbel and contemporaneous poems. Nicolette Moonen is well known to SSEMK audiences as the artistic director of The Bach Players who were Artists-in-Residence for the first four years of SSEMK's existence.

Her taste in music has been shaped by a love of languages. She is passionate about the connection between language and music. She teaches at the Royal Academy of Music in London and directed the baroque orchestra at Dartington from 1998 to 2013. Nicolette studied with Jaap Schröder and Sigiswald Kuijken and has played with most British and other European baroque orchestras (Amsterdam Baroque Orchestra, English Baroque Soloists, Orchestre Révolutionnaire et Romantique, the Orchestra of the Age of Enlightenment, amongst many). She has been invited to lead ensembles such as Collegium Vocale Gent, La Chapelle Royale, Ex Cathedra, the European Union Baroque Orchestra, and English Touring Opera.
Nicolette is joined by
Pawel Siwczak, winner of the 8th Broadwood Harpsichord Competition, who now spends a busy career as a continuo player and conducting from the keyboard, collaborating with, amongst others, Florilegium, The Bach Players, Orchestra of the Age of Enlightenment, Gabrieli Consort and Players, The King's Consort, Capella Cracoviensis, BBC Philharmonic, Royal Northern Sinfonia, Britten Sinfonia, Scottish Chamber Orchestra and the Mahler Chamber Orchestra amongst others both at home and abroad.

SSEMK is honoured that Cardinal Nichols has agreed to contribute to the evening's presentation.
Saturday 4th April 2020 - Reception: 6.30pm / Concert: 7.30pmTickets:
£21.00 / £18.50 / £16.00