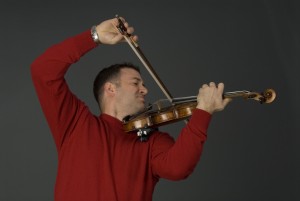 Violinist Darin Qualls and pianist Ayke Agus in a programme of French music including the music of Ravel, Debussy and Faure. 
A regular and popular performer at the Lichfield Festival, Darin Qualls was described as "Amazing, a truly gifted peformer!" by Andrea Murray, All Classical fm, USA.
Pianist, Ayke Agus was the accompanist to world famous violinist Jasha Heifetz for 16 years. Her piano playing has been described as that which "other pianists talk about with awe" Los Angeles Times.
Thursday 14th March 2019 - 7:30pm
Tickets
£19.50