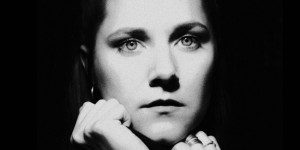 Ida Wenøe (pron. EEda VAYnoo) is an indie-folk artist of the highest calibre with tinges of Americana and a Nordic inflection, the sum of the musical parts creating a rare beast and a thing of great beauty. 2016 saw a whistle-stop 7-day introductory UK tour, which showcased her genuinely unique talent as a solo artist here for the first time, bolstered by radio plays from BBC6Music's Tom Ravenscroft and Gideon Coe.
"… a childlike fragility that makes the songs sound like whimsical folk for fairy tales with a sinister undertow. Her voice – weary but cute, with the power to cut through – is perfect; she sounds like the young narrator of her own magical-malevolent fantasies…" The Guardian
"charming, delicate and forceful in almost equal measure…" Folkgeek
"Wenøe boasts angelic notes that can often leak her endearing Danish roots…" God Is In The TV Zine
"the sort of voice that could punch through a cloud of custard and pierce thick air… she delicately rips through… with eyes full of hope…" Songwriting Magazine
"It's been a long time since I've heard an artist perfectly capture the distinctive sound of late '80s/early '90s folk-pop—that kind of glassy glaze that cuts right to your core—but Danish singer/songwriter Ida Wenøe has done just that with her emotionally-charged and uplifting new album Time Of Ghosts." - Robert Ham, Nordic Spotlight
The music from her debut album has just been picked for Danish TV documentary "De Smukke Piger" and the latest nomination for the Danish Folk Awards in the 'Songwriter Of The Year' category.
Book
Venue The Acorn
Parade Street
Penzance
Cornwall
TR18 4BU