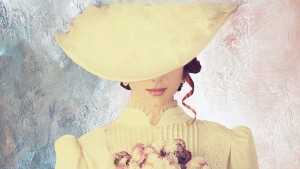 Pygmalion
21st August, 5pm
Could a Cockney Flower girl really be transformed into a Fair Lady?
DOT Productions return in their 12th year of touring with their own adaptation of a well-loved classic, George Bernard Shaw's Pygmalion.
Will professor of phonetics Henry Higgins transform Eliza Doolittle enough to convince upper-class society that she is one of them, or will Eliza never forget who she really is?
Pygmalion explores the English class system with all of its petty attitudes and posturing. Full of wit & wisdom Shaw exposes the hollowness at the heart of that society, but it is not just about accents or class. It is about the battle of the sexes, of control!
Brought to the stage by a cast of 5 actors and DOT's unmistakeable entertaining style this is not to be missed.
Tickets are £16 per person.
GATES OPEN FROM 3.30PM FOR A 5.00PM PERFORMANCE. Please do not arrive before 3.30pm.
Don't forget to bring your own chair and a picnic to enjoy at our outdoor theatre.
Please take a look at the 'Your Visit' section on our website to find out what to expect and what to bring with you.
Refunds are only given if a performance is cancelled. The shows will go on at The Arches Theatre whatever the weather. The decision to cancel a performance due to the weather is made at our discretion.