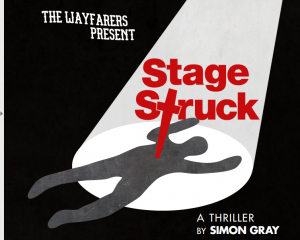 13th - 16th June 2018
By Simon Gray
Robert Simon, once a first rate Stage Manager now a failed actor, lives in the shadow of his famous Actress wife but enjoys a life of wealth and numerous affairs. However, when his wife announces that – after seeing an analyst – she is divorcing him and he must leave their house, he plots a hideous revenge on both her and her analyst employing all his old talents. A witty, inventive thriller from one of Britains best known playwrights.

Tickets are £10 each, including a programme, with £8 for under 16 years old.

A Wayfarers Production.