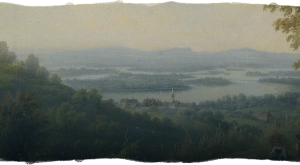 CANCELLED DUE TO CORONAVIRUS
Over the last week we have been keeping a close eye on the situation regarding the Coronavirus: looking at what actions other countries have been taking in response to it, considering the advice from the World Health Organization and other experts, as well as the UK government's current position.
In light of what we have learnt, I have, with regret, come to the conclusion that the only responsible course of action to take is to cancel our events this week. If you have tickets for either 19 March, we are happy to transfer these to another dress rehearsal later in the year (with the exception of Chapter 8 which is not yet on sale) – please let us know which date you would like to switch to. If you have tickets for the dress rehearsal on 19 March, we can transfer these to a dress rehearsal of your choice later in the year. If, on the other hand, you would prefer a refund please email info@thelittleorchestra.com and we will process this for you.
On a personal note, I was very much looking forward to sharing Beethoven's crisis of despair with you – a key moment in his troubled life – along with his feisty 2nd Symphony and his favourite Mozart piano concerto. I'm sorry we won't be able to explore this glorious music together on this occasion. However, life takes precedence, and Beethoven will be waiting for us on the other side of this crisis…
In the meantime, here is a little playlist of both these works to animate your day with a little fire and drama!
Keep well and look after each other.

Nicholas Little, Founder and Artistic Director


Friday 20 and Saturday 21 March 2020 - 6.30pm

After nearly a decade in the city, Beethoven was nearing a crucial moment that would have repercussions for the rest of his life. Struck with the sudden onset of hearing loss a few years earlier, he travelled to the sleepy spa town of Heiligenstadt on the advice of his doctor. Here, it became clear to Beethoven that fate had dealt him a blow from which he was unlikely to recover, and in a letter written to his two brothers we see a man torn between succumbing to his misfortune or rallying against it for the sake of his art.
This chapter explores Beethoven at one of his lowest ebbs, and how his resolve contributed to a period of intense creativity that few would ever match. Battersea Arts Centre provides a beautiful backdrop to this incredible tale of resilience, featuring Beethoven's first completed work of this period - his 2nd Symphony. We are pairing the symphony with Mozart's piano concerto no 20 - one of Beethoven's favourite pieces by his childhood hero - for which we'll be joined by Serbian pianist, Ljubica Stojanovic.

Event times
6.30pm - Arrive & unwind
7.45pm - Last admission
8pm - Concert
c.10pm - Soirée
11.45pm - Last orders

Arrive and let the stresses of your week wash away with a drink (perhaps a cocktail...) from our bar and a bite to eat from our themed pop-up food menu (more details nearer the time). Pre-concert drinks are available to purchase until 7.45pm and can be enjoyed during the performance. The bar reopens afterwards, with last orders at 11.45pm.

We want to create a beautiful, intimate atmosphere so in order to ensure a good experience for everyone the doors will be closing at 7.45pm. Please make sure you allow plenty of time to arrive. The doors will reopen at the end of the concert.

Food & Drink
A signature part of the evening is our bespoke food offering* and themed cocktail bar. Food will be available to buy on the night, or in advance with a 15% online discount.
Travelling to rural spa towns like Heiligenstadt might not have been quite like going to a spa today, but the goal was the same: rejuvenation. For Chapter 2 we've prepared a menu with wellbeing at its heart – packed with superfoods and natural ingredients that will leave you feeling refreshingly satisfied.
You may wonder how alcohol could fit into this scenario? With no challenge too great, cocktail supremos Mix & Match will be blending your favourite tipple with a host of greens and goodness that are sure to balance each other out… right?!

*Veggie, vegan and gluten-free options available

Dress code
Come as you feel comfortable

Age limit
18+

Tickets
Front Cushions: £25
If you fancy being really close to the action and like to recline while you listen, grab a floor cushion - they're right at the front, as close to the orchestra as you can get (without playing in it...)

Standard Seat: £30

Back Row Sofa Seat (available in pairs): £45 per person - SOLD OUT – please email info@thelittleorchestra.com to be added to the waiting list
To enjoy the concert in luxurious comfort, go for a sofa - the most private seats in the house, and great sound to boot.

Ticket price includes entry for the whole evening and an unallocated seat, cushion, or sofa (depending on ticket type) for the concert.