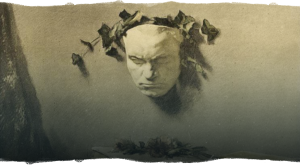 CANCELLED DUE TO CORONAVIRUS
Friday 12 and Saturday 13 June 2020
- 6.30pm
Possibly inspired by a bleak incident years earlier (in which a singer, an argument and a knock at the door signalled the beginning of his declining hearing with brutal clarity), Beethoven's 5th Symphony is the ultimate demonstration of a man battling personal misfortune through art. Join us at York Hall where we delve into the stories behind this monumental work, alongside a striking work by Shostakovich inspired by another fateful door-knock...
Event times
6.30pm - Arrive & unwind
7.45pm - Last admission
8pm - Concert
c.10pm - Soirée
11.45pm - Last orders
Arrive and let the stresses of your week wash away with a drink (perhaps a cocktail...) from our bar and a bite to eat from our themed pop-up food menu (more details nearer the time). Pre-concert drinks are available to purchase until 7.45pm and can be enjoyed during the performance. The bar reopens afterwards, with last orders at 11.45pm.
We want to create a beautiful, intimate atmosphere so in order to ensure a good experience for everyone the doors will be closing at 7.45pm. Please make sure you allow plenty of time to arrive. The doors will reopen at the end of the concert.
Food & Drink
A signature part of the evening is our bespoke food offering* and themed cocktail bar.  Food will be available to buy on the night, or in advance with a 15% online discount.
Whereas Beethoven's turmoil was internal, Shostakovich lived in a world of near-constant threat from the state. The Soviet Union was often a harsh place to live, with food limited to what was available nearby. Ingenuity played an essential role in the kitchen, as simple dishes with humble ingredients were elevated to be the best the produce would allow, and this is something that our chefs are focussing on with our menu for Chapter 5.
One thing that was rarely threatened by the Soviets was their supply of vodka (at one point in the 70s, nearly a third of government revenue was alcohol sales!). Mix & Match will be providing us with an authentic Russian drinking experience, complete with some seriously cool cocktail offerings.

*Veggie, vegan and gluten-free options available
Dress code
Come as you feel comfortable
Age limit
18+
Tickets
Front Cushions: £25
If you fancy being really close to the action and like to recline while you listen, grab a floor cushion - they're right at the front, as close to the orchestra as you can get (without playing in it...)
Early Bird discounted tickets are available at £20
Standard Seat: £30
Early Bird discounted tickets are available at £25
Back Row Sofa Seat (available in pairs): £45 per person
To enjoy the concert in luxurious comfort, go for a sofa - the most private seats in the house, and great sound to boot.
Early Bird discounted tickets are available at £40
Ticket price includes entry for the whole evening and an unallocated seat, cushion, or sofa (depending on ticket type) for the concert.