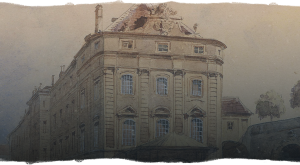 Friday 6 and Saturday 7 December 2019
- 6.30pm
A genius, a misanthrope, a tragic romantic or an enlightened idealist - Beethoven has been described as all these things and a hundred more. The truth is often stranger than the fiction when it comes to this monumental composer, and we're on a mission to tell his story! If you're new to the world of Beethoven there's no better starting point than this, so join us at the Royal Horticultural Halls for incredible food and drink, comfortable surroundings and, of course, some of the greatest music ever written.
 
Event times
6.30pm - Arrive & unwind
7.45pm - Last admission
8pm - Concert
c.10pm - Soirée
11.45pm - Last orders
Arrive and let the stresses of your week wash away with a drink (perhaps a cocktail...) from our bar and a bite to eat from our themed pop-up food menu (more details nearer the time). Pre-concert drinks are available to purchase until 7.45pm and can be enjoyed during the performance. The bar reopens afterwards, with last orders at 11.45pm.
We want to create a beautiful, intimate atmosphere so in order to ensure a good experience for everyone the doors will be closing at 7.45pm. Please make sure you allow plenty of time to arrive. The doors will reopen at the end of the concert.
Performers
Alongside our orchestra, we have some amazing singers joining us for Beethoven's Ninth. The Holst Singers will feature as our choir, alongside soloists Susanna Hurrell (soprano), Marta Fontanals-Simmons (mezzo-soprano), Thomas Elwin (tenor) and Simon Shibambu (bass).
Food & Drink
A signature part of the evening is our bespoke food offering* and themed cocktail bar. Food will be available to buy on the night, or in advance with a 15% online discount.

Schiller's Ode to Joy poem, which Beethoven features in the rousing climax of his final symphony, expresses the themes of brotherhood and unity. During Beethoven's lifetime the poem was often turned into a drinking song and this character finds its way into a part of the finale. Our very own TLO tavern will feature some wonderfully warming winter food, with Mix & Match bringing a fully stocked bar and, by way of their incredible cocktails, a fully relaxed vibe to the occasion.

*Veggie, vegan and gluten-free options available
Dress code
Come as you feel comfortable
Age limit
18+
Tickets
Standard Seat: £30
Early Bird discounted tickets are available at £25
Sofa Seat (available in pairs): £45 per person
To enjoy the concert in luxurious comfort, go for a Front Row Sofa - there's no one in front of you so you're as close to the orchestra as you can be (without playing in it...).
If you're after the most private seats go for a Back Row Sofa - you'll have a 100% clear view and great sound to boot.
Early Bird discounted tickets are available at £40
Ticket price includes entry for the whole evening and an unallocated seat or sofa (depending on ticket type) for the concert.