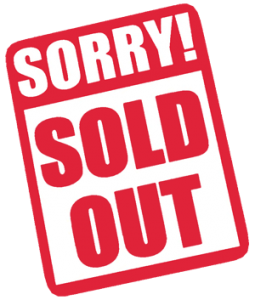 This is a walk-around tasting with over 600 wines for our guests to choose from. The Wine Gang are on hand to guide you throughout the day. You can sign up for a guided Wine Walk or join a Pop-Up Presentation free of charge, or simply take the event at your own pace if you prefer.
We'll give you a glossy Tasting Brochure when you arrive packed with information and tasting notes for all the wines, to help you navigate your way around the exhibitors. You can even gen up in advance using the online exhibitor list. From Champagne to Bordeaux to the New World and emerging regions there are wines to suit every palate and every wallet.
There will also be exclusive offers available on the day so that you can stock up your wine cellar ready for Christmas, while making great savings. What's not to love?
And if you don't already know The Wine Gang please stop and have a chat with them on the day. Joanna Simon, Anthony Rose, Jane Parkinson and David Williams are four of the UK's best-known and best-loved wine critics. They'll happily point you in the direction of their favourite wines, answer questions, or pose for a selfie with you! #winegang17
Our schedule of
unmissable masterclasses,
suitable for all levels of wine knowledge, are available to book. You'll need a general admission ticket and to pre-book in advance as they sell fast!
12.15pm A Focus on Pinot Noir (£25*)
Burgundy, USA and Italian specialist, Stannary St Wine Co. offers high class, progressive and authentic wines having a real understanding of vineyards and terroirs. Having recently won the IWC Burgundy Specialist of the Year for the 2nd time in five years, come and attend this unique Masterclass focusing on Burgundy with a mystery Californian wine. This is a golden period for Burgundy, with the quality of the wines at an all time high. Throughout this Masterclass presented by Joanna Simon, Stannary St Wine Co. would like to share this enthusiasm with you with seven wines to be blind tasted to support her arguments.
Tickets £25.00
1.45pm Le Cordon Bleu London - Wine for Every Occasion (£20*)
In addition to culinary courses, Le Cordon Bleu London also offers a range of wine courses, delivering the same standards of teaching and expertise. Matthieu Longuere MS, Wine development manager at the leading institute will lead this fascinating course where you will learn how to taste and assess the quality of six different wines. Whether it is for an aperitif, an afternoon, a business meal, a family reunion or a party. Discover what to drink when and how to source it.
Tickets £20.00
3.15pm Ripe for rediscovery – Ribera del Duero (£20*)
Hosted by David Williams, this Masterclass will show wines from across the Ribera del Duero region, one of the UK's top-selling Spanish D.O.s. You will be given the opportunity to taste some of the new style fruit-forward wines with minimal oak ageing as well as some of the classic pure, terroir-driven Tempranillo from prestigious producers. Come and join us and find out more.
Tickets £20.00.
4.45pm A focus on Tawny Port with Sandeman (£20*)
Over 200 years after George Sandeman's creative impulse, the brand continues to surprise with its innovative character and to strengthen its commitment to the highest quality in its Porto wines.
Sandeman is an historic Port houses, established over 200 years ago in the heart of Portugal's famous Douro Valley. David Williams will focus on the fastest-growing Port category: aged tawnies. These superb old wines spend decades slowly maturing in oak casks and are sweet, mellow and complex. We'll taste the range of 10, 20, 30 and 40-year-old tawnies, as well as taking a look at both the LBV and Vintage Port of the house. Jane Parkinson and Anthony Rose will guide you through these fabulous ports.
Tickets £20.00
Saturday 4th November 12-6pm

Tickets
General Admission (including all samples) £25
NB. This event is for over 18's only