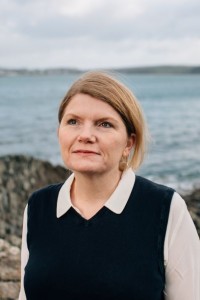 3 & 10 December (two-part workshop)
10-1pm
Kresen Kernow
Have you got a story to tell? Perhaps you don't know how or where to start, or you may have written quite a lot and have questions about shape and structure. You might be worrying about what to do concerning the real people in your book or you might simply be struggling to carve out time to write in your busy life. Whether your goal is to publish, to share a story with friends or family, or to embrace the joy of learning new things, this friendly and stimulating two-part workshop will fill you up with inspiration and motivation and will send you off feeling refreshed and invigorated with a plan of how to carry on.
Cathy Rentzenbrink is an acclaimed memoirist whose books include The Last Act of Love and Dear Reader. In 2021 she published her first novel Everyone is Still Alive. Her book about how to write a memoir is called Write It All Down and is out now. Cathy speaks and writes on life, death, love, and literature.

Please note - This ticket is for both the 3rd and 10th of December - it is a two part workshop please attend both.