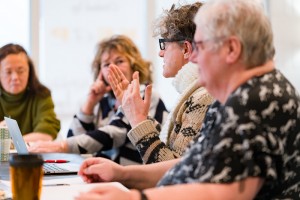 Creative writing for wellbeing sessions for adults at The Writers' Block
Creative writing can support our wellbeing. Join these friendly, relaxed creative writing workshops and reap the benefits of the written word. The workshops will be led by different experienced workshop leaders to give you a taste of different styles and approaches.

10 Nov 10am - 1pm
17 Nov 10am - 1pm
24 Nov 10am - 1pm
1 Dec 10am - 1pm
8 Dec 10am - 1pm
15 Dec 10am - 1pm

The price is for all six sessions. We understand that everybody's financial situation is different, and that is why we offer two different prices and ask that you pay whichever best suits you.