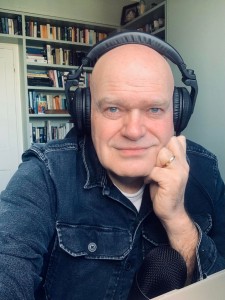 22 April 10am-1pm
The Writers' Block, Redruth, The Ladder, 2-4 Clinton Road TR15 2QE
A writing masterclass for 11-18 year olds with journalist and former head of BBC South West, Leo Devine.
In a digital world teeming with conspiracy theories and propaganda masquerading as news, there's never been a greater need for fair, accurate and impartial journalism. Within this same world, social media has become a chaotic and toxic place where opposing opinions are quickly discarded in favour of ideas and conclusions users already agree with. This is called confirmation bias. Against this backdrop, Leo will explain the value of public service journalism and demonstrate, by example, the true meaning of impartial and balanced reporting.
Leo spent 35 years at the BBC as a journalist, programme-maker and senior manager. He was most recently Head of BBC South West, and was also Head of Editorial Standards for BBC News.