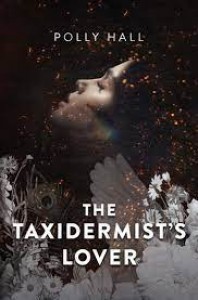 Polly Hall, the award-winning author of The Taxidermist's Lover, invites you to exorcise your inner demons via pen & paper in this fun horror writing workshop. We will create monstrous characters, conjure up spooky settings, evoke atmosphere through descriptive writing, visit horror tropes such as the haunted house and the isolated moorland. Come prepared to splurge your deepest fears and grotesque thoughts onto the page…
No previous experience required. Bring a pen, notebook and your wicked imagination!
This workshop will involve some subjects that may cause offence. It's the horror genre, after all! If you are of a sensitive disposition this may not be the workshop for you. 18+ attendees only.
Polly Hall is an author and poet. Her debut novel, The Taxidermist's Lover, was featured in the New York Times, a Finalist in the Bram Stoker Awards and won Gold at the IPPY Awards. Her second psychological horror novel, Myrrh, is out in 2024 with Titan Books. She wrote a memoir, Blood and Blood, during lockdown which was shortlisted for the Mslexia Memoir Prize. Her writing has been published in, A Wild and Precious Life anthology, Bath Flash Fiction, Earth Pathways Calendars and commissioned as part of interdisciplinary arts projects such as Luke Jerram's Bread Poetry and The Gleaning. She holds an MA in Creative Writing and a PGCE. She lives next to a cider factory in Somerset, England with her cat, Vishnu.
Twitter: @PollyHallWriter
Facebook: #PollyHallWriter
Email: hello@pollyhall.co.uk