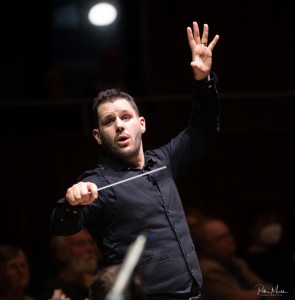 Thursday 13th June, 7.30pm
Hastings Philharmonic Orchestra is a dynamic world-class symphony orchestra for the flourishing South East, led by Artistic Director Marcio da Silva.
We are thrilled that they are returning to The Tower Theatre for a third visit, this time focusing on operatic music, written for orchestra.
Listen to some of your favourite opera numbers, performed by the orchestra and featuring a chorus made by local singers as part of the "Come and Sing", which will take place on the same day.
Expect music by Puccini, Verdi, Mozart, Mascagni, Strauss and more...! 
If you are interested in taking part in the chorus, please email: hpogeneralmanager@gmail.com for more information. 
Marcio da Silva - Conductor
https://www.hastingsphilorchestra.co.uk/
Tickets
Rows B-F £22.50 | G-L £17.50 | M-R £12.50 | S-X £7.50 | Under 18s and full time students go free
Doors 6.30pm