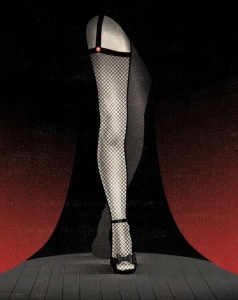 It is Berlin in 1930 and a penniless author, Christopher Isherwood, is hoping for inspiration for his next book. Berlin at this time is in a decadent mood. Into Christopher's life waltzes Sally Bowles, a singer/actress at a local nightclub. His attention understandably becomes greatly diverted!

This play became the basis for the musical 'Cabaret' firstly on stage and then as an Oscar winning film starring Lisa Minnelli. There are no songs or dances in this production, just fascinating characters and witty dialogue with just enough hints of the darker side of Germany to sharpen up this delightful comedy.
Wednesday 25th April to Saturday 28th April.

Tickets: 
£11 standard, £10 concessions.
Book
Venue The Tower Theatre
North Road
Shorncliffe
Folkestone
Kent
CT20 3HL