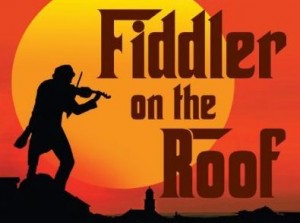 The FHODS blockbuster of a summer musical, FIDDLER ON THE ROOF is set in Imperial Russia in 1905 and tells the story of Tevye and his attempt to maintain his Jewish culture and values in the face of impending changes.

The show promises to be spectacular and moving, and its fabulous music by Jerry Bock and Sheldon Harnick includes such favourites as 'If I were a Rich Man' and 'Matchmaker'.

Performances:
Friday 25th May:  19.30
Saturday 26th May:  14.30 and 19.30
Sunday 27th May: 14.30
Thursday 31st May:  19.30
Friday 1st June :  19.30
Saturday 2nd June:  14.30 and 19.30
Tickets £14 standard, £13 concessions and £10 for children under 14.