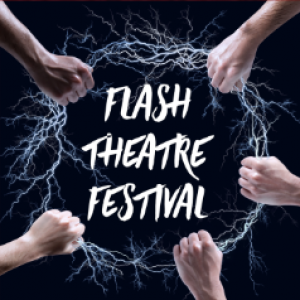 The Flash Theatre Festival is cooperation between BA Acting students and BA Events Management students of the University of Northampton, which features a week of theatre performances brought to by young actors. The Festival is a celebration of hard work and creativity and it has been running for 5 years. Everybody is invited to enjoy it with us.
The event will take place in the first week of April 2019. It will be held in the Castle Hill Church.
Disabled access will be provided.
More information about the performance and the festival can be found on our website (https://flashfestival2019.wixsite.com/officialwebsite) and Facebook (@FlashFest2019). However, if you still have questions please email us on FlashTheatreFestival2018.19@gmail.com.  
Tickets:
Adults: £8
Kids (under 16): £4
Students (with student ID) £4
Acting Students (with student ID): £1
Please note that tickets will not be sold on the door so remember to buy yours ahead.