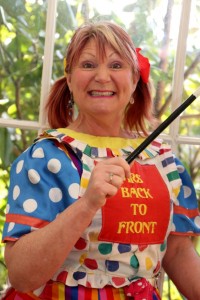 Be prepared to be amazed by Mrs Back to Front and her marvellous magic tricks. Enjoy a morning of family fun and giggles as Mrs Back to Front brings out her box of tricks for a dazzling magic show. The ticket price also includes an exciting workshop to learn magical and fun secrets that will amaze your friends, as well as getting crafty and learning how to make cute balloon animals. The workshop is a great opportunity for parents to get involved too!
Wednesday 20th February​ 2019, 11.30am-12.30pmTickets
 £10 per child (5 years plus)
Pre-booking essential. No refunds or exchanges.