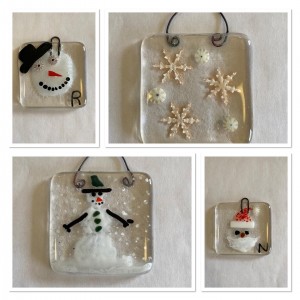 Get in the mood for Christmas in our festive workshop with studio artist Amanda Seljubac.  In this socially distanced class, you will create a beautiful piece of art using glass in its various forms.  Specialist tools and materials in a variety of colours will be at your disposal, as well as expert guidance from Amanda.  At the end of the three hours, you will have created a beautiful coaster or wall hanging plaque to adorn your home for years to come.  Your creations will need to be fired after the class and collected the following week.
Sundays 22 November & 6 December, 11am-2pmTickets
 Adults £49.00 per person
No exchange or refund
Pre-booking essential.