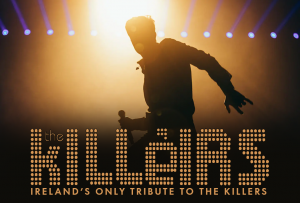 Brought together by their mutual love for the Vegas rockers, The Killéirs are Ireland's only tribute to The Killers.
The band pride themselves on providing an authentic experience for audiences by meticulously replicating The Killers sound and look though their setlist choice, stage wear and decoration (including the famous 'K' keyboard stand); with front man Jamie Brierton replicating the massive persona of Brandon Flowers throughout.
Playing all the hits, including Human, Somebody Told Me, When You Were Young, Mr Brightside and new material as it's released, The Killéirs are the hottest gig in town.