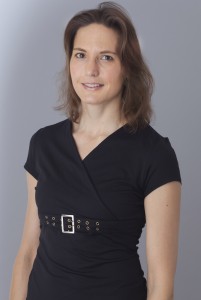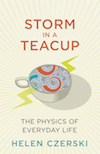 Saturday 21 October - 7.30 pm
Tickets £10, students £6

Storm in a Teacup : The Physics of Everyday Life

The popping of corn, a coffee stain, fridge magnets: all familiar concepts linked, in Storm in a Teacup, to far grander themes such as climate change, the energy crisis or innovative medical testing. Its author Helen Czerski is a renowned physicist and popular broadcaster with the enviable knack of bringing complicated physics to life through everyday objects.
Helen's stunning breadth of knowledge, along with her warmth and witty presenting style, re-opens our eyes to the world, while answering vexing questions such as how does water travel all the way up a giant redwood, and how do ducks keep their feet warm when walking on ice?
"Helen Czerski's engaging debut book seeks to demystify physics in everyday life'
The Guardian
"This book is charming, accessible and enthusiastic
" Hannah Fry (author of The Mathematics of Love)
'
A delightful book on the joys and universality of physics. Czerski brings our humdum everyday world to life
" Jim Al-Khalili
Helen Czerski's
website
Follow her on
Twitter
Photo credit Johnny Ring
This event is kindly sponsored by
Wells Cathedral School