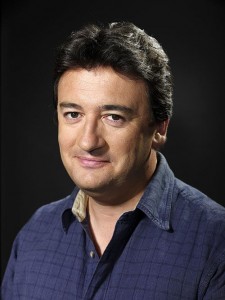 Thursday 19 October - 8.00pm SOLD OUT
Wounds - A Memoir of Love and War
How does the act of killing 'for a cause' reverberate through generations? Fergal Keane's story of murder and betrayal that tore a town apart is an attempt to find the answer.
Wounds
, set during years of bitter conflict in Ireland, tells how Keane's grandmother, along with her brother Mick and his friend Con Brosnan, took up guns to fight the British Empire, and ended up fighting other Irishmen. Keane uses their experiences, and those of many, to explain why he feels compelled to understand war, hatred and the scars left by bloody conflict.
Written with great lyrical power and a unique comprehension gained from years as a BBC reporter, this book offers an intimate and unforgettable picture of the long-term effects of war.
​Follow Fergal Keane on
Twitter
This event is kindly sponsored by
Lodestone Property