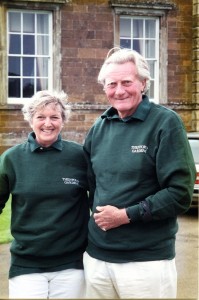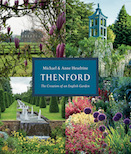 Friday 20 October - 6.30 pm
Thenford: The Creation of an English Garden
Put two people full of passion and enthusiasm into a tired house and estate and a magnificent result emerges. Michael and Anne Heseltine's adventurous mission to bring the wild, overgrown and often dilapidated grounds of Thenford back to its former glory has something for everyone who loves gardens, enthusiast and specialist alike.
Michael and Anne generously allow us to share their joy as they rediscover and grow their own specialist garden.  Its treasures are endless: the walled garden, the herbaceous borders, the rose garden; over 100 varieties of snowdrops flourish, and the arboretum contains more than 3,500 species of trees and shrubs. Their story, like their garden, is delightful.
Visit Thenford Arboretum
website
This event is kindly supported by Golden Bottle Trust.