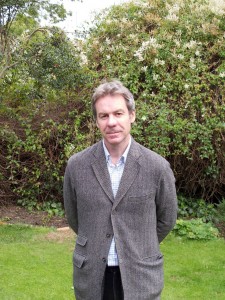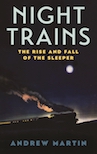 Wednesday 18 October - 2pm
Night Trains: The Rise and Fall of The Sleeper
This is the story of a lifelong love affair with night trains and a lament for their passing. Flèche d'Or, the Blue Train and the Orient Express are names that conjure up a list world of romance, intrigue - and even murder!  Andrew Martin brings to life this lost world by using their modern day equivalents and gives us an account studded with observational gems and quirky anecdotes.
From the 3am Turkish customs post to the sun rising over the Riviera or the constant twilight of a Norwegian summer night Andrew Martin takes us on a remarkable journey revealing much of the recent history of Europe itself.
Andrew Martin went to school in York, and to university at Oxford. After qualifying as a barrister, he won The Spectator Young Writer of the Year Award for 1988, which deflected him into a writing career. His first novel, Bilton, satirised the kind of lifestyle journalism that Martin often found himself writing. It was followed by The Bobby Dazzlers, a crime novel set in York. In 2001 came The Necropolis Railway, the first of Martin's historical thrillers featuring the Edwardian railwayman, Jim Stringer. There have so far been nine Stringer novels; the latest is Night Train to Jamalpur. The books have received several Crime Writers' Association shortlistings, and The Somme Stations won the CWA Ellis Peters award for Historical Fiction in 2011.
Andrew Martin's
website