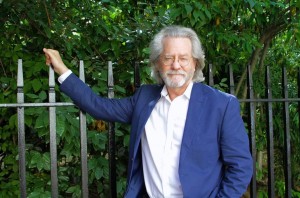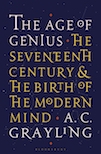 Saturday 14 October - 10.30 am

(this event has moved from Tuesday 17 October - 6pm)
Tickets
£10, students £6 All tickets purchased for the Tuesday event will be valid.
For a refund please contact
admin@wellsfestivalofliterature.org.uk​
The Age of Genius - the 17th century and the birth of the modern mind
How did the seventeenth century become the crucible of modernity?
Much of the way we think today began in the seventeenth century when 'thought' underwent a revolution. Science moved from the alchemy and astrology of John Dee to the observation and astronomy of Galileo, from the classicism of Aristotle to the evidence-based investigation of Francis Bacon. Yet old habits die hard – forward-thinking Sir Isaac Newton, mathematician, astronomer and physicist remained fascinated by alchemy. It was a tumultuous time when, asserts A C Grayling, 'the greatest ever change in the mental outlook of humanity' took place.
Professor Grayling, Master of the New College of the Humanities and its Professor of of Philosophy is a polymath whose extensive scholarship illuminates the modern mind.
"
If there is any such person in Britain as the Thinking man, it is A C Grayling
" (The Times)
​A C Grayling's
website
​Follow him on
Twitter
This event is kindly sponsored by
Brothers Drinks Ltd