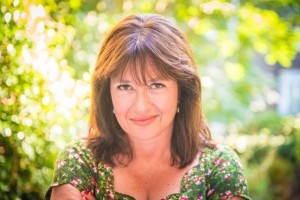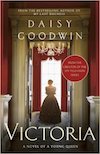 Tuesday 17 October - 8.00pm
Victoria: a novel of a young queen
If Queen Victoria had been a lesser woman, we may have looked back on an 'Alexandrinan era'. Victoria showed her mettle as soon as she ascended the throne at eighteen: she abandoned her hated first name, using her second instead, insisted on sleeping separately from her mother, and was resolute about meeting her ministers alone.
Daisy Goodwin, scriptwriter for the acclaimed ITV series, and author of the bestselling My Last Duchess, has drawn on Queen Victoria's diaries, to bring to life the early years of this formidable woman's reign. Goodwin's historical acumen blends with her captivating storytelling to create a magnificent account of a magnificent monarch.
"Goodwin demonstrates her admirable ability to fuse wide-ranging knowledge of the period with lively storytelling skills
" (The Sunday Times)
"
Goodwin manages to create suspense, by imagining Victoria's inner life as revealed in her letters and diaries, and doing full justice to the spirit and independence that made her one of our greatest monarchs"
(The Times)
Daisy Goodwin's
website
​Follow her on
Twitter
This event is kindly supported by
Westholme Publishing