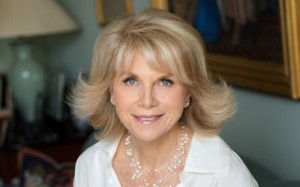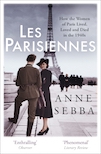 Monday 16 October - 12pm for 12.30pm SOLD OUT
2pm talk in the marquee
Lunch with the Author
Les Parisiennes – How the Women of Paris Lived, Loved and Died in the 1940s
The defeat of France and the German occupation that followed was a dark time in Paris, especially for women. There were stark choices to be made, life or death decisions between collaboration and resistance. Coco Chanel retreated to the Ritz with a German lover, the novelist Irene Nèmirovsky converted to Catholicism but died in Auschwitz, and the young Odette Fabius left a loveless marriage to work for the Resistance. Anne Sebba gives a voice to Les Parisiennes during these 'annees noires' whose story did not end with liberation. Their experiences, and the failure of many to adjust to the post-war world, make a moving and remarkable story.
"...how do people make choices in war? Collaborate, resist, do the right thing at great personal risk-or just survive?"
Antonia Byatt, The Times Books of the Year
Lunch Menu
~Pan-fried Melksham Farm chicken supreme wrapped in smoked pancetta in a rich wine and shallot jus, served with roasted baby carrots, parsnips and honey glazed beets and creamy potato and leek gratin dauphinois or

~Slow roasted red pepper, heritage tomato, caramelised red onion and Somerset Brie tart (Vegetarian) option

~Raspberry and white chocolate cheesecake, seasonal fruit compot

Please be sure to specify at the point of purchase if you want to choose a vegetarian option and/or any dietary requirements.
Doors open at 12 noon for 12.30pm lunch in The Undercroft at The Bishop's Palace.
Anne Sebba's
website
Follow Ann on
Twitter
Photo credit Serena Bolton
This event is kindly support by
Westholme Publishing