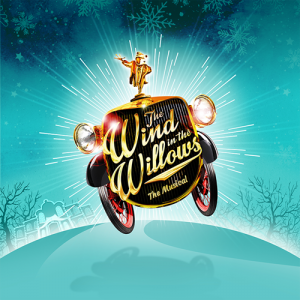 Based on the beloved classic by Kenneth Graham, The Wind in the Willows is a riotous show for all the family to enjoy! This spectacular new musical version is coming to Wells Little Theatre this Christmas!
Step into the amiable countryside world of the loveable Mole and his river-wise friend Ratty as they live life to the full. Revel in the antics of the impulsive, thrill-seeking Toad whose need for speed lands him in constant trouble. Meet a whole host of other animal characters, including the scheming Wild Wooders – who plot to take over Toad Hall.
With music by George Stiles, lyrics by Anthony Drewe and book by Downtown Abbey creator Julian Fellowes, running through the heart of the witty script and toe-tapping music is the theme of friendship, as these wonderful characters learn the important of trust and forgiveness.
If you love nothing better than a feel good musical this is the show for you! It's the perfect treat to start the festive season.