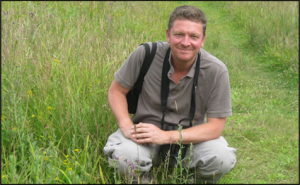 Part of the LitFest 2019



James Parry
is a Norfolk-based writer and consultant. After training as a conservation officer with English Heritage, he joined the British Council, working in East Africa and the Middle East before returning to the UK to study for a Masters in Architecture. He was then appointed by the National Trust as its academic editor, and was responsible for developing a specialist art and architecture publishing programme. He now writes on art, heritage, natural history and conservation for a wide range of publications and takes a particular interest in the Islamic world. He has also written several books, including
Global Safari
(2007),
Rainforest Safari
(2008),
The Desert
(2011)
, The Mating Lives of Birds
(2012) and the award-winning
Orientalist Lives
(2018). He is currently working on a book about Emma Turner, the pioneering early 20th-century bird photographer.
www.jamesvparry.com
In his illustrated talk, James will explore the exotic and sometimes scandalous world of artists who travelled to the Middle East and North Africa during the 19th century. Encouraged by rich art collectors demanding portrayals of lands such as Egypt, Palestine and Turkey, the artists travelled in often difficult circumstances on a quest to draw and paint the drama of what was then known as "the Orient".  
Sun 6 October, 3.00pm
Tickets £15 (including light tea)