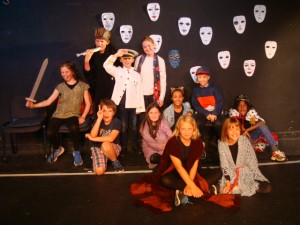 Fun and friendly Summer Drama Workshop
for ages 
9, 10, 11, 12
Silent movie slapstick sensations! 
Come and join us for a 3 day drama workshop where participants will get the chance to explore the wonderful world of silent movies! 
Madcap chases between cops & robbers, hilarious mishaps while painting and decorating and cookery catastrophes with custard pies are just some of the dramatic settings participants can enjoy. Together with lots of fun costumes, props and set, the group will aim to produce an original performance by the end of the workshop. 
There will be a role for everyone either on stage or off. Join our experienced workshop leaders for a fun-packed 3 days!
Tue 27, Wed 28
and
Thur 29 August 
from 10.00am - 3.00pm.
£75 for three days.
Led by experienced workshop leader, Camilla Falconbridge