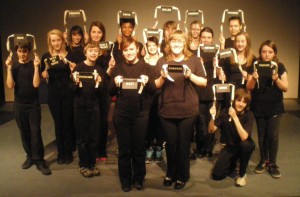 Cool and creative Summer Drama Workshop
for ages 
13, 14, 15, 16
Introducing a brand new workshop to Westacre Theatre!
A brand new four day intensive, creative and inclusive programme, focusing on the use of verbatim and multimedia performance with a range of activities and workshops taking place from 10am -3pm each day. With no experience necessary, young theatre makers will be given the opportunity to make new friends, get creative and learn some new performance techniques!
With a small showcase on the final day, demonstrating the work and efforts of the week, young people are given an exciting and memorable way to complete their theatrical journey!  
A brilliantly theatrical way to spend some of the last days of summer!
Tue 20, Wed 21, Thur 22 
and 
Fri 23 August 
from 10.00am - 3.00pm.
£95 for four days.
SHOWCASE FOR PARENTS/GUARDIANS FRI 23 @2.00pm