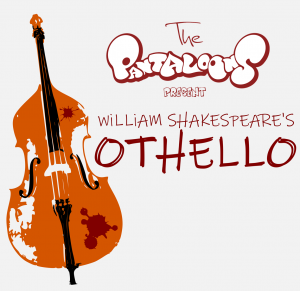 BACK AGAIN BY POPULAR DEMAND
WITH A BRAND NEW SHOW!

"What did thy song bode, lady?
Hark, canst thou hear me? I will play the swan,
And die in music…"
It's stormy outside. In here, tensions are simmering. As a touring swing band gather for their next performance, malevolent trickster Iago begins to sow the seeds of mistrust.
The critically-acclaimed Pantaloons relocate Shakespeare's classic tragedy of jealousy and deception to a jazz-age setting, with live music, intense drama, and more than a hint of their own inimitable brand of theatrical mischief.

Sat 5 October, 7.30pm
​Tickets £15
SOLD OUT...SOLD OUT...SOLD OUT

Extra Performance Just Added!!!!!!!
Sat 5 October 3pm Tickets £15 Tickets £15