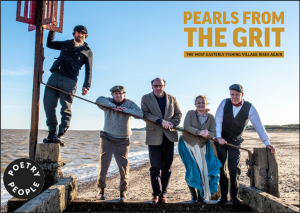 Written by

Dean Parkin
An evocative evening about the East Anglian fishing community.
In the early 1900s Lowestoft's fishing village – known as The Grit – was home to 2,300 people, schools, churches, shops and 13 pubs.
It has now completely disappeared.
Why?
And what made its character and spirit so special?
Mixing true stories, poems, film and song,
Suffolk writer Dean Parkin and a professional cast
bring the whole story to life in this award-winning new show.
Sat 9 Nov, 7.30pm.
Tickets £12